Apply design thinking
to your brand story

Create or refresh your brand story, make it appropriate for your international or local customers.
Design and develop marketing assets that make your business and product stand out from the crowd.
Develop a website that builds trust, is easy to use and understand your story.
Make complex information accessible with excellent graphic design.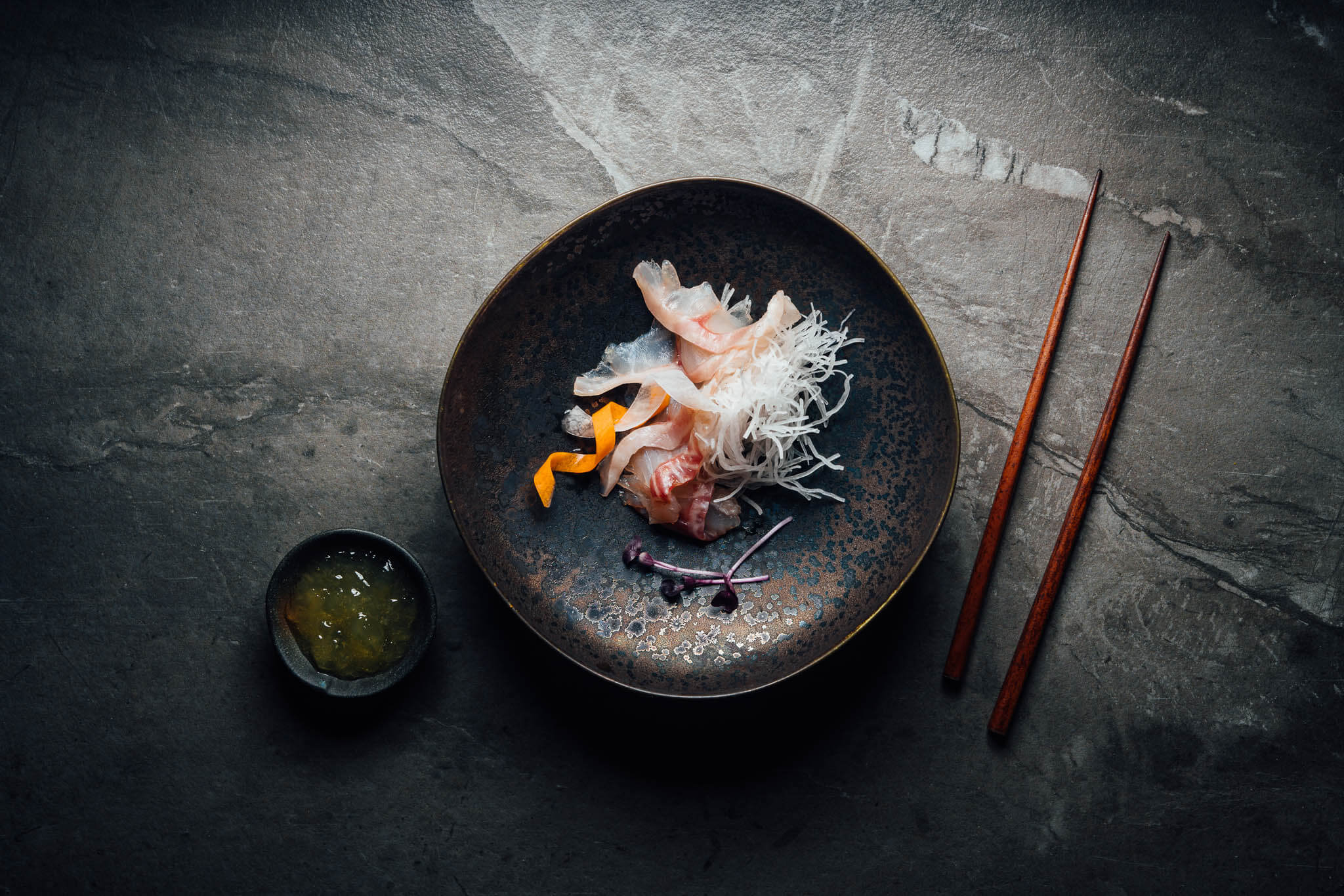 Premium product positioning
Brand identity and website
Brand and story development for start-up aquaculture company, with a focus on Asian premium markets.
Honey & Fox drew from experience and consumer research, to develop a brand identity positioning the product as premium quality.  A brand image library and website showcasing product, inspiring dishes, and the people behind the business was developed, to form the foundations for sharing their story.
A world's first
Brand identity, market research & communications
A passionate start-up business with a fantastic story to tell about new technology, innovation and a sustainable future for seafood. Honey & Fox were engaged to provide their advice and guidance about the market, develop a brand and identity which would adapt to company growth, and provide ongoing communications and marketing support as the company builds a new aquaculture industry and market opportunities.
Provenance storytelling
A guide for food and agribusiness
Provenance storytelling is a passion of ours, so we were delighted to be engaged to compose and design a series of publications for AgriFutures Australia, designed to help Australian food and agribusinesses tell their stories. We interviewed producers about the impact telling their provenance story has on their business and produced a series of Case Studies and videos. We researched and reported on consumer trends and technologies, based on this research we developed a storytelling guidebook and easy to use templates to assist producers to tell their own unique story.